CUNY-NYSIEB Ambassador: Andy Brown
(TESOL Certified General Education Teacher)
Meet Andy….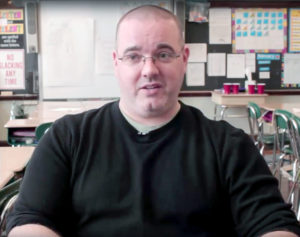 Andrew Brown has been working as a NYC public school teacher since 2008. He received his master's degree in Elementary Education from the C.W. Post campus of Long Island University in 2003 and recently received his TESOL certification from St. John's University. He is the 5th grade English as a New Language (ENL) teacher at P.S. 153 in Maspeth, Queens, and began incorporating translanguaging in his classroom when he joined CUNY-NYSIEB. He also teaches English as a new language to Korean students and graduate classes in education at the City College of New York.
Take a Peek in Andy's Classroom
Fast Facts
Type of Classroom: General Education 5th Grade
Languages of students: Arabic, Chinese, English, and Spanish
Model: Students served by dual certified English as a New Language – General Education teacher
Flexible language use: Students are encouraged to use their full linguistic repertoires to learn all content areas.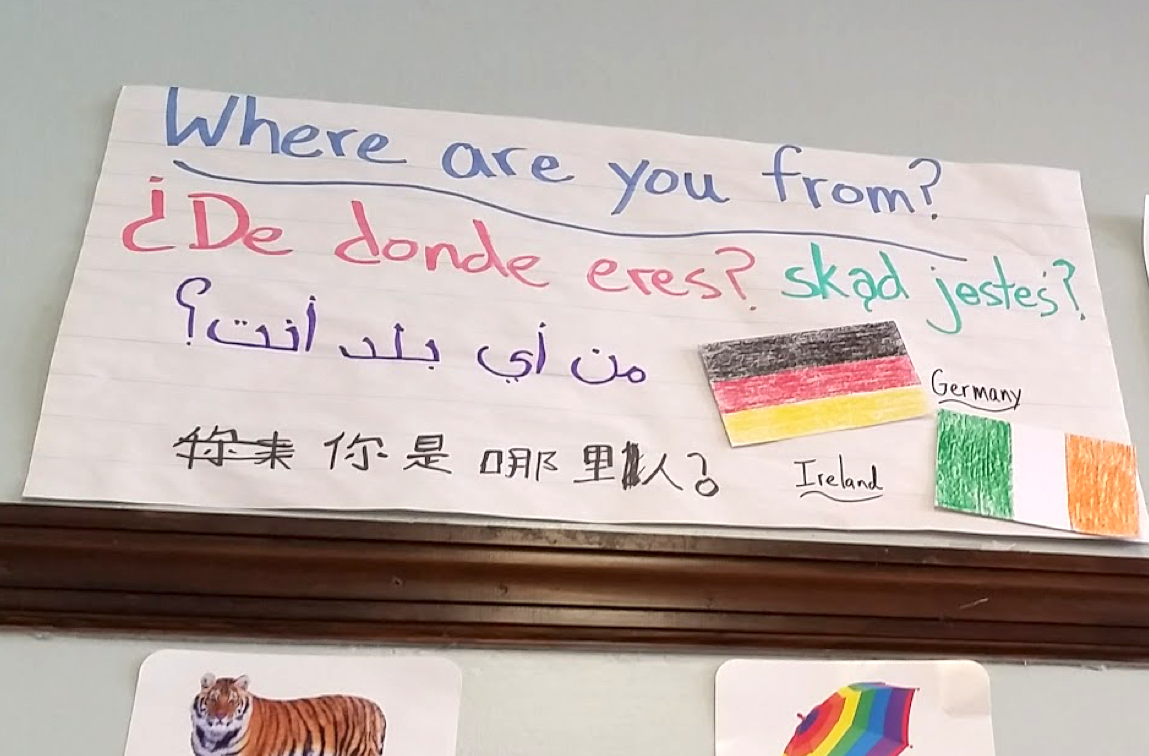 Examples from Andy's Teaching
This video slide show features photographs of anchor charts and student work examples from Andy's classroom, along with images of the multilingual prompts he provides to help scaffold student learning.
Andy's Advice for Teachers

In this series of videos, Andy shares his advice for teachers just getting started with translanguaging pedagogy. He explains why he encourages students to translanguage in his class, describes the mindsets he's found it useful to inhabit, and the impacts of creating a multilingual ecology in his classroom.
Andy's Strategies

In this series, Andy shares two practices that he uses to support and build on students diverse language practices. The first describes how he cultivates an environment where students feel comfortable using all of their languages to learn. The second describes how he and his students use machine translation and other resources from the internet to communicate with each other.